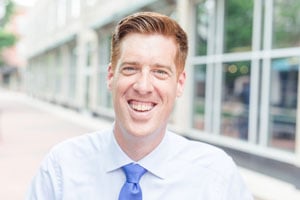 ---
Career Highlights:
B.S in Aeronautical Science and minor in Air Traffic Control, Embry-Riddle Aeronautical University, Daytona Beach, FL
First Officer at Part 121 regional airline and Part 91K/135 Fractional company
Director of Operations

of Part 61 flight school and Part 91 management company
Previously worked as Part 121 Aviation Safety Inspector
Currently serves as Navigation Systems Certification

&

Instructor Pilot
James Onieal founded Raven Careers in 2010 to provide aviation professionals with the resources to successfully develop their careers.
As an ATP certified pilot with type ratings in King Air 300, Citation Sovereign, and Embraer 170/190 aircraft, James understands pilots and the many challenges they can experience during their careers.
While still a senior in high school, James completed primary flight training in central New Jersey and obtained his private pilot certificate before he even received his driver's license. His passion for aviation led him to pursue an undergraduate degree in Aeronautical Science with a minor in Air Traffic Control at Embry-Riddle Aeronautical University in Daytona Beach, Florida.
During his time at Embry-Riddle, James became a flight instructor for the University and specialized in teaching commercial, multiengine, and flight instructor candidates, in addition to working with students experiencing challenges in their flight training.
Shortly thereafter, James began flying a turboprop for a regional carrier in the Northeast. Eventually, he transitioned to a large regional jet, and then joined a large fractional operator flying a Citation Sovereign. James flew clients throughout North America and the Caribbean, with operations in and around challenging mountainous areas. He also focused on specialty projects to enhance safety and operational efficiency throughout the flight operation.
During the economic downturn of 2010, James used a furlough to perfect his career planning, strategy, networking, interviewing, and negotiating skills, leading to multiple interviews with Fortune 500 flight departments throughout the United States. His success in this arena led him to create Raven Career Development.
The business grew by word of mouth, and clientele expanded as additional services were added. Raven Careers' client base has now grown to cross multiple continents and other highly skilled industries such as finance, law, medicine, government, education, and hospitality.
During this period, James then secured a position as the Director of Operations for a large Part 61 flight school and Part 91 management company in the Northeast, where he oversaw company pilots, instructors, maintenance, hiring, and office staff. This management experience led James to accept a position as an Aviation Safety Inspector responsible for Part 121 Air Carrier oversight, with emphasis on international procedures training, ETOPS pilot training, and electronic performance programs.
In addition to his focus on air carrier operations, James also performed accident/incident investigations, conducted pilot enforcement actions, and assisted in the oversight of international corporate and airline operators in foreign locales.
With years of aviation management and flight operations experience, James naturally transitioned to a new position as an Inspection Pilot where he is responsible for certifying navigational aids, approach procedures, and airport lighting to support safe and efficient operation of aircraft using space and ground-based instrument procedures throughout the United States.